Note: This article covers sending assessments to your organization. To learn additional ways to send assessments or how to send assessments to candidates, click here.
Do you use PI primarily for hiring? Assessing your employees can help you understand how your team works together, where you might have skill gaps among your team, where you might want to focus your hiring, and how potential candidates might fit or relate to you or other team members. You can even use top-performing employee profiles as a "benchmark" for setting new job targets.
Sending the Behavioral Assessment
It's easier than ever to quickly send the Behavioral Assessment to your employees.
1: Head to the "Send Behavioral Assessment to Employees" banner at the top of your dashboard.
2. Click the 'Copy Link' button. This link has been created for you and pre-loaded with the customized features below. Anyone who clicks on this link will be directed to take our six-minute free-choice PI Behavioral Assessment.

Once the assessment is completed, your employees will be automatically:
Saved in your "Employees" folder and show up in your Employee Directory
Marked as an Employee
Receive notification upon their completion of their Behavioral Assessment
3: Share this link with your employees.
You can paste this link into your preferred channel, such as email or Slack. If you're looking for language to help educate your employees on the value of completing the Behavioral Assessment, take a look at our sample emails and modify them to suit your needs.

You will also be notified when an employee completes the assessment so you can log in to the software and see your results.
Note: If you'd like to customize the Employees link settings, simply go to the Assessment Center to make changes.
What happens next?
When you use this link your employees will automatically be sent a Person Snapshot to provide them with additional information on their results.
Staying organized
Have you already assessed your employees? Awesome work! This is a great chance to ensure your employee directory within the PI software is up to date. The employee directory lists all people in your organization whose 'Type' is set to "Employee."
To update an individual person from the Person Page, select edit and update type "Candidate" to type "Employee":
If you have created a group or placed all employees in the same folder, you can bulk change their type with the following steps::
Navigate to the group or folder containing your employees.
Select all people in the group or folder.
Select the Admin drop-down menu. Select 'Update Type.'
A pop-up window will appear. Set the 'Type' to "Employee."
Select 'Save.'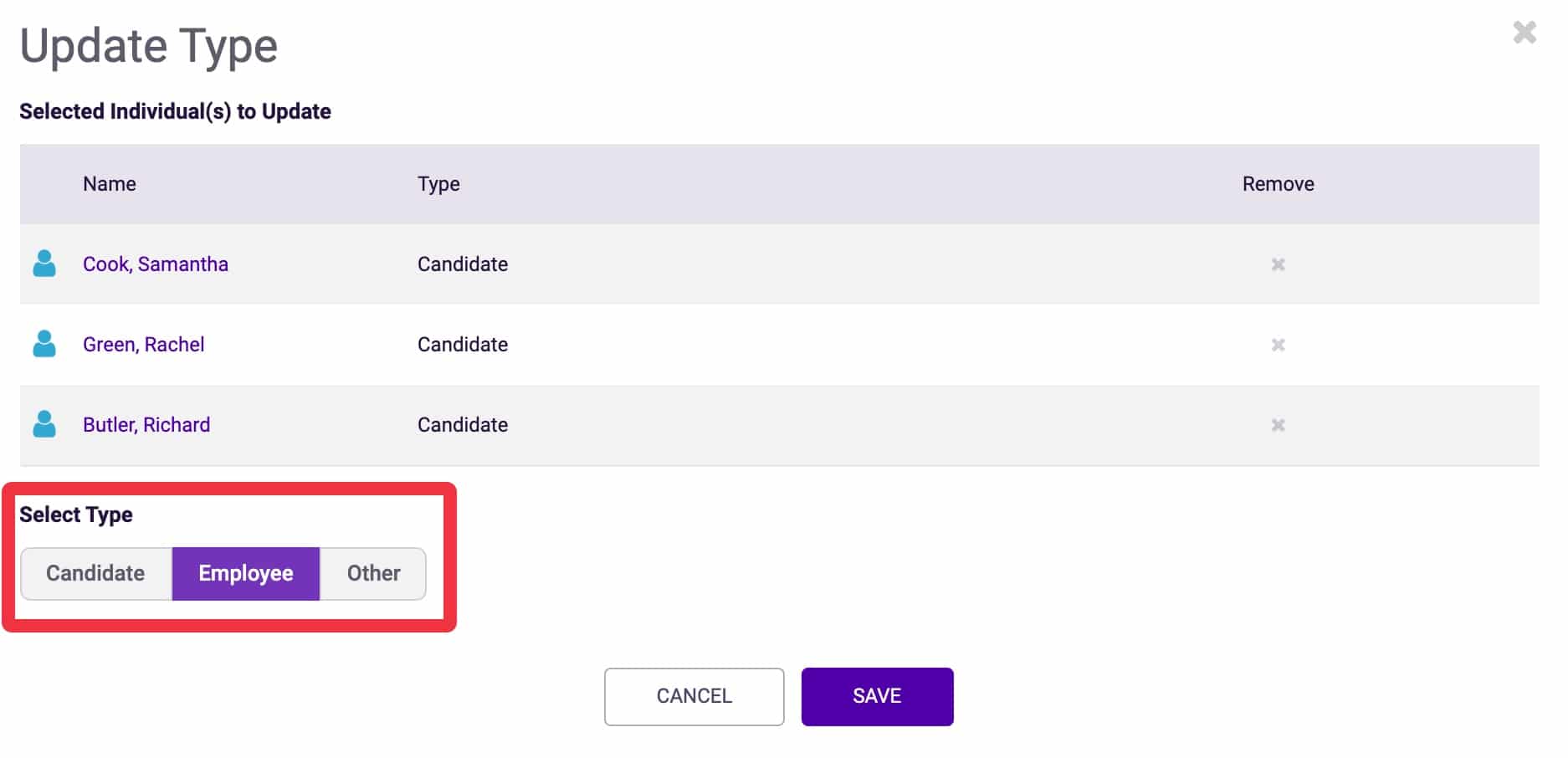 See it in action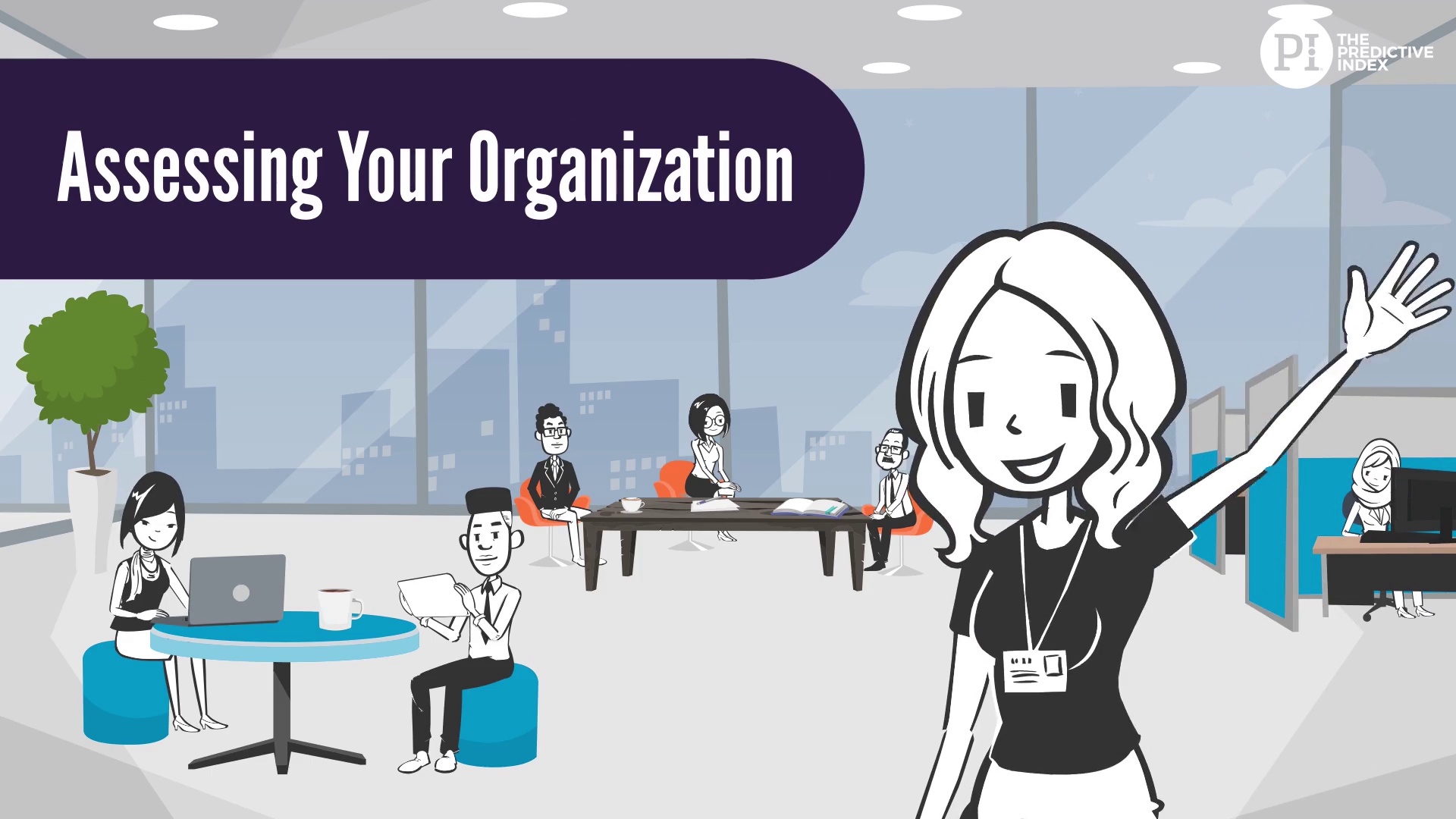 ---